Our new tattoo apprentice, 27 years old, highly motivated, and a great new addition to our team.
Unser neuer Tattoo Lehrling, 27 Jahre alt, hoch motiviert, und eine großartige Ergänzung zu unserem Team.
Introducing my newest apprentice, the next generation … a tattoo apprenticeship is hard to come by, and which by me is something you need to earn before the door gets even opened…I come from the "old school" and have always stayed true to the tradition of my trade and artwork. He is a really nice kid (27), very talented, creative, motivated and loves to draw…  Meet Mario!
His first set of designs for homework was with the theme "Hear No Evil, See No Evil, Speak No Evil"…enjoy!
Dave Holm
Besides creating unique designs after your thoughts and ideas, he is also available to do very small tattoos @ a discounted rate under my supervision.
Meet Mario!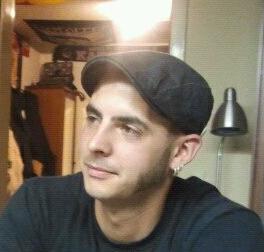 no images were found